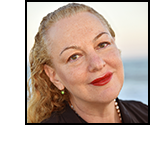 Renée Silverman
Director, Producer

Renée Silverman is an award-winning filmmaker who has also collaborated with filmmaking partner, Peter Miller, on Sosua: Make a Better World which was broadcast on dozens of PBS affiliates across America.

Renée is a news and documentary producer whose work has been distributed theatrically and broadcast on the major networks including PBS, ARD and ZDF German Public Television Networks, the BBC, Channel Four, UK and NHK among others where she has produced hundreds of reports including an award winning 3-part feature series on global warming in Alaska for German NOVA. She has also covered countless breaking news stories from 9/11 to Eric Garner. Having started her career as an assistant to feature film director, Jerry Schatzberg, she has also written, produced and directed two award winning short dramatic films, Other Islands and Deep Water.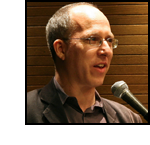 Peter Miller
Director, Producer, Cinematographer

Peter Miller directed and produced the award-winning theatrically released features AKA Doc Pomus, Jews and Baseball: An American Love Story, and Sacco and Vanzetti (winner of the American Historical Association's best film award); with Carlos Sandoval he made A Class Apart for PBS American Experience (Imagen Award winner for Best TV Documentary). His musical short, The Internationale, was short-listed for an Academy Award nomination. With Docdays Productions in Berlin, Peter recently completed Projections of America, about a little-known American WWII propaganda film unit. With Renée Silverman, he produced, directed and shot Sosua: Make a Better World (shown on public TV stations nationwide). Peter has been a producer on numerous documentaries by Ken Burns and Lynn Novick, including the PBS series The War, Jazz, and the Peabody Award-winning Frank Lloyd Wright. He's served in various producing roles on celebrated documentaries including The Uprising of '34, Passin' It On (winner of twenty film festival prizes), the Academy Award-winning American Dream, and many other films. He works regularly as a script consultant, writer, and music supervisor.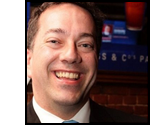 Aaron Vega
Editor

Aaron Vega has edited many documentaries for PBS, including A Class Apart (for PBS American Experience), John Audubon: Drawn From Nature (for PBS American Masters), Race To The Moon: The Apollo 8 Story (American Experience), Ken Burns' Jazz, and Ram Dass: Fierce Grace (PBS). Aaron currently represents Holyoke, Massachusetts, as a state legislator serving in the Massachusetts House of Representatives.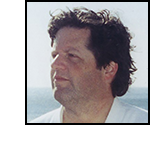 Brian O'Connell
Animator

Brian O'Connell is an Emmy award winning animator of numerous feature and documentary films, television and music videos. His credits include: Feature films: Frank Oz's The Stepford Wives; Morgan Sperlock's What Would Jesus Buy?; Dori Berinstein's Carol Channing; Larger Than Life; Brett Morgen's Chicago 10 (Best Documentary, Sundance 2007) among others. Television: PBS – The Buddha, Nova, American Masters (Marvin Gaye, Jeff Bridges and Cab Calloway), Sesame Street, Ghostwriter, Between the Lions; NBC's Saturday Night Live and Caroline in the City, among many others. Music Video: They Might Be Giants, B-52s among many others. Awards: Emmys, Clios and Broadcast Design Awards; screenings at The Museum of Modern Art, The Art Director's Club of New York and the Ottawa International Animation Festival.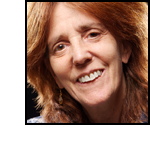 Elizabeth Swados
Composer

Perhaps best known for her Broadway and international smash hit Runaways, Elizabeth Swados has composed, written, and directed for over 30 years. Some of her works include the Obie Award winning The Greek Trilogy at La Mama, Alice at the Palace with Meryl Streep at the New York Shakespeare Theater Festival and Groundhog, which was optioned by Milos Forman for a film. Her work has been performed on Broadway, off-Broadway, at La MaMa, Brooklyn Academy of Music, Carnegie Hall, and locations all over the world. Ms. Swados has been creating issue-oriented theater with young people for her entire career. This work has culminated in a theatrical extravaganza for New York University, The Reality Show, about the trials and tribulations of college in New York City. The piece uses rock and roll, dance and edgy humor and is performed each summer by NYU students at Madison Square Garden.

Recent productions include Kaspar Hauser: A Foundling's Opera, Atonement, a theatrical oratorio presented by the Cathedral of St. John the Divine, an adaptation of S. Ansky's The Dybbuk at NYU/Tisch, Spider Operas at PS122 (with Mabou Mines), and Political Subversities, a political revue that has been presented in two Culture Project festivals as well as at Joe's Pub. Ms. Swados recently wrapped a new children's CD, Everyone is Different, in conjunction with Forward Face. The CD is circulating in schools around the country. Currently, she is working on several new musicals, including a translation of Lorca's Yerma.

Awards: Five Tony nominations, three Obie Awards, Guggenheim Fellowship, Ford Grant, Helen Hayes Award, Lila Acheson Wallace Grant, PEN Citation, and others.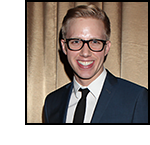 Sam Willmott
Musician

Sam Willmott is a New York City-based musical theater composer, lyricist and bookwriter whose projects include Standardized Testing - The Musical!!!!; Yo, Vikings! (with lyricist Marcus Stevens); the mini-musical Scarlet Takes a Tumble; the upcoming Bhangin' It (with playwrights Rehana Lew Mirza and Mike Lew); and Mr. Magoo's Christmas Carol (additional lyrics for the stage adaptation of the Jule Styne / Bob Merrill score). Sam is the recipient of the 2015 Kleban Prize for Most Promising Musical Theatre Lyricist, a 2015 Jonathan Larson Grant, the 2013 ASCAP Foundation Harold Adamson Award for Lyrics, the 2012 Fred Ebb Award, the 2012 John Wallowitch Award, and the 2009 Kennedy Center ACTF Musical Theater Award. He has been Composer-in-Residence at Goodspeed Musicals (2013, 2014) and the Eugene O'Neill Theater Center National Music Theater Conference (2013), and was also the first musical theatre writer to be recognized with the Exploring the Metropolis/ConEdison Musicians' Residency (2013). Sam's work as a music director, arranger, orchestrator and pianist has taken him from Radio City Music Hall to Abu Dhabi, UAE, with collaborators as diverse as avant-garde theater legend Elizabeth Swados, Nunsense's Dan Goggin.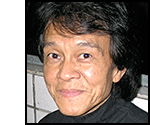 Yukio Tsuji
Musician, Recording Studio Director

Yukio Tsuji is a master performer of world music with a museum worthy collection of instruments that he conjures from his tiny magical studio on 4th street in New York City. He has collaborated with Liz Swados on many projects at La Mama as well as worked as the musical arranger on numerous Broadway shows.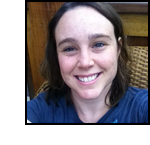 Caroline Berler
Associate Producer, Sound Recordist

Caroline Berler has worked on several feature length documentaries, including AKA Doc Pomus and Jews and Baseball: An American Love Story. In 2012, she founded Riverhouse Pictures,, a film production collective in Brooklyn, New York. She is currently producing and directing Eagle Ford, Texas, about the oil and gas boom in her native South Texas.
About the Film | Directors' Notes | Biographies | Credits